Argy & Mama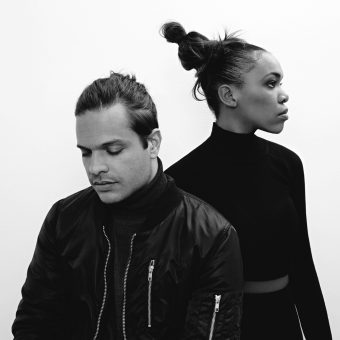 Biography
Artist collaborations often end after just one track or an EP. However, for ARGY & MAMA there never seemed to be any question over whether they would continue. Indeed, their first joint release marked the start of a longer journey. Consequently, the pair have extended their amiable tête-à-tête to the album-length release "Dominonation".
ARGY, aka Argyris Theofilis, born of Rhodes, Greece, is one of those rare artists representing a way of life that embraces innovation, technology and communion through sound: he shares it, travels it and lives it to the full, utterly dedicated to his work. His passion bleeds through everything he does, channelling his creative efforts to produce deeply emotional, strikingly state-of-the-art House Music. The Berlin-based artist is now widely recognized among the elite of the underground club scene. He seized the spotlight with the massive 2005 hit 'Love Dose', duly remixed and championed by Luciano, and hasn't stopped since.
Berlin based, by way of Londontown, MAMA arrives in 2013 with an inexhaustible energy: solo projects come to frutition, alongside collaboratitive demands from some of dance music's finest names. Unsurprising after the success of 'Corporate Butcher' – Tiefschwarz ft. MAMA, the Solomun remix charted number one on Beatport, indeed, it was one of the year's biggest selling house tracks.
A high energy touring schedule, seeing MAMA as backing vocalist for Peaches and MUNK, as well as opening for Bloc Party's Kele Okereke's extensive European tour, segued into a creative and reflective winter break. One where MAMA sensually and soulfully conjures her debut album, whispering and intimate in places, in others, a seductive and excited invitation to the dancefloor.
Her insatiable passion for innovation and creativity is clear to see with forthcoming releases, videos, remixes and collaborations w/ Paul Kalbrenner, Simina Grigoriu, Catz and Dogz, Pan Pot, Life and Death, Bloody Mary Hannah Holland, Tiefschwarz, Lady Blacktronica and more Hannah Holland with whom Batty Bass was co-founded, an irresistible and emphatic party in East London, at times hosted by Fabric, at times hosts for MTV Europe.