Ash Code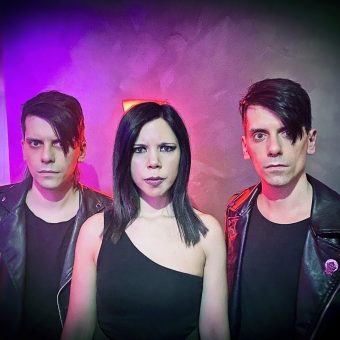 Biography
Hailing from Italy and formed in 2014, Ash Code's music fuses elements of post-punk, synthpop and EBM. They have been established as one of the best and most recognizable post-punk, Darkwave revival acts with 3 albums recorded, and tours in EU, Russia, USA and Latinamerica.
Ash Code is an electronic band inspired by the 80's darkwave , the name of the band is the moniker for the meeting of Alessandro's sensitivity and Claudia's taste, to complete the band there's Adriano at the rhythm section.
Their music describes a collage of darkwave, noise and electronic music with a solid drum machine. Dark ballads and obsessive beats, deep and melancholic synths, noise and distortions, arpeggiators and delays.
Lights and shades. Dances of Death. Visions and theatricality. Coded ash.