Garry Todd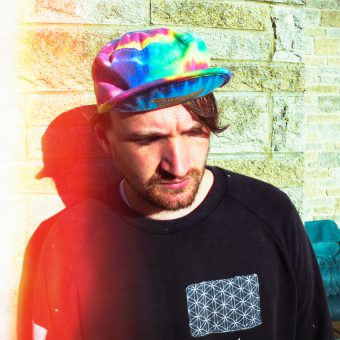 Biography
Garry Todd is a fearless guy, who wants more than just watching the world
turning with a winking eye. His artistic visions won't fit on only one
record, which is why the Briton, besides producing and releasing music on his
label Contemporary Scarecrow of himself and friends, the Briton also
publishes flashy self-designed fashion. "Doing tunes was like playing
Playstation. While my buddies were playing FIFA, I would be rolling a big
spliff and jamming. At some point it became an obsession, hours would turn
into days. It was as if there was no time", reveals the producer about his early days with a smirk on his face. As a teenager, he often went from his
hometown Sunderland to the neighboring city Newcastle, dancing to sets
of 90s House stars such as Masters At Work.
Along the way he was training his knowledge in club music and buying
lots of "Choice – A Collection of Classics" CD-Samples of artists like
Derrick Carter and Danny Tenaglia, skipping on the vinyls due to his
lack of money.
Infected by the house and techno virus – and driven by his desire
for eternal summer, 6 years ago Todd finally started a nomadic life
in-between Australian beach life, Balearic party island insanity and
British summer.
Especially in Down Under he promoted as a DJ, producer and party organizer
and quickly became a central figure in the newly burgeoning club scene in
and around Sydney.
His Bread & Butter parties are legendary and not rarely he played
headliner-sets at festivals like Playground Weekender or Stereosonic alongside
artists like Jimpster or Ricardo Villalobos.
The uniquely-styled globetrotter refers to the latter as a great source
of inspiration for his own sound, besides Soul Capsule, Basic Channel and
the music of his buddies Acid Mondays.
Speaking of sound, Todd is far away from committing himself to the zeitgeist
and instead is raging nimbly throughout the House gerne.
After releases on his own label and other labels as Illusion Recordings he
is now following up with his debut album "Nora Lilian" on BPitch Control.
Named after his beloved grandmother, the cover shows him jokingly posing
beside her while cutting a hedge.
"The biggest part of the album was created in Rose Bay near Sydney. I was
living near the water and jumping into the sea every morning. After
that, I went to the studio, luring a few rhythms out of the TR-909 or
playing around on my Roland Juno-60 synthesizer. While traveling, I would
arrange a lot of the recordings and later refine them in the studio. Since I
was rarely using sampled sources such as interviews or movie dialogues, I
would also sent some loops to my girlfriend and her friends so they could
add some vocals." Todd recounts about the 16 months development process
of the ten tracks on his album.
They are named after people, places and stories that remind him of his own
life. Sometimes they swing fragment like while magnetic claps and hi-hats
revolve around politically charged Spoken Word.
Also Trance, Minimal from the Perlon school, 90s House and Balearic are
noticeable in his hot, hypnotic sound. His musical idols Pink Floyd, Jimi
Hendrix and Queen and his dream of being a member of the Happy Mondays in the
Madchester of the "Hacienda" times have also left their marks.
"Nora Lilian" is an album in which a psychedelic soul dwells, that
sometimes gets lost in rapturous atmospheres and in particular it is
an album that is always aimed at the dance floor in a charming and
determined way.
"I try to make music that I would buy myself today and still be listening to
in five years. As a DJ, I also play a lot of old House, Techno and other good
tracks that don't age." explains Todd his artistic vision.
Listening to these tracks absorbs you immediately. Instead of cheap punchlines,
you will get sound meditations in variable BPM, whose captivating force reveals
how the music itself is playing Garry Todd and not the other way around.