Sascha Funke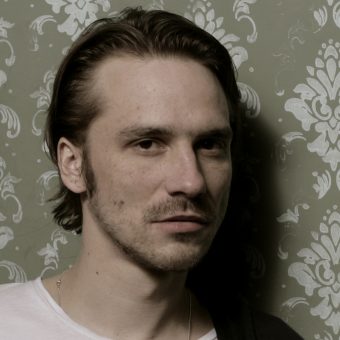 Biography
a kind of techno that sways between the polarity of emotional overload and concrete rationale – hence immediacy, which is what sascha funke is all about.
1989
sascha listens to a lot of euro-dance-pop as a twelve year-old his first purchased record after the fall of the wall was "technotronic mega mix".
1990-1992
first contact with techno and house is thanks to marusha's radio show "rave satellite;" sascha buys his first techno record "the seawolf" (underground resistance/ ur).
1993/94
he visits the legendary berlin club walfisch for the first time as a raver; he organizes parties in youth clubs in the east berlin section lichtenberg and thus encounters his first dj experiences with trance.
1995/96
sascha goes out with passion and visits clubs like the e-werk or the matrix.
1997
sascha begins his dj career in berlin clubs like discount or so36.
1998
he attempts first steps as a producer with borrowed equipment and the help of his soon to-be label partner paul kalkbrenner in their collective studio.
1999
sascha splits his studio and runs a new studio with djoker daan in the side rooms of the berlin club casino.
2000
sascha's musical home becomes bpitch control, dj's at the ostgut, wmf, maria, tresor. releases also on kompakt (köln).
2001
remix fun, like for mitte karaoke, internship at the newspaper de-bug, further solo releases.
2002
bpitch control "gemeinsam-tour 2002", studio work on his first album.
2003
his debut-album "bravo" / BPC075 appears in september 2003. bravo-tour around the world.
participation with the soccer team of bpitch at the magnet mitte soccer cup – drop out at preliminary round,
best party: bpitch new year eve at maria/berlin
2004
participation with the soccer team of bpitch at the magnet mitte soccer cup – drop out at the semi finale,
more remixes for a. kowalski and kompakt 100,
best party: wmf summer camp and melt
2005
no participation at the magnet mitte soccer cup due to an injury,
more remixes for ada and anja schneider,
got over his fear of flying,
started working for the wepshop of bpitch,
2006
moving back with his studio into the bpitch house,
finished the second "boogy bytes" mix cd,
iis currently working on his new album and is looking forward to the world soccer cup!
moves temporarily to aix-en-provence in order to escape the grey berlin winter
2007
produces in aix-en-provence an exclusive track for bpc's label compilation "camping vol.3" (bpc148+149) as well as tracks for a new ep – "auf aix" (bpc144)
come back to berlin. re-moving to the bpitch building in sommer and completion of the album "mango" BPC167 in febuary. remixes for hearthrob's "baby kate" (minus), gui boratto's "beautiful life" (kompakt) and hannes teichmann – "jäger07" (festplatte)
2008
februray
release of "mango" BPC167.
may
album tour with ellen allien in north america.
august
mango remixes from dj koze, tobias thomas & superpitcher BPC180.
november
completion of the watergate mix cd 2. additional remixes for noze – "dance avec moi" (get physical) and dave dk – "volar" (mood music)
2009
remixes for bloody mary – "black pearl" (contexterrior), haito – "disconnected" (boxer) and stimming – "the kiss (diynamic)