Shinedoe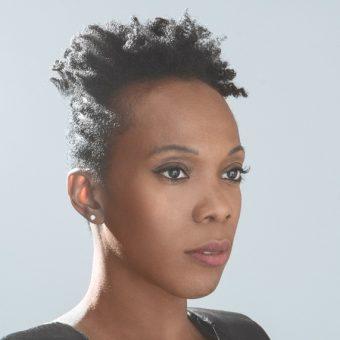 Biography
Once you know that her real first name, Chinedum, is Nigerian for 'God is leading me', and you replace the word god with music, you have a pretty clear picture of what Shinedoe is about. Her story has been one of a relentless, infectious passion for high quality electronic dance music from the moment she caught the bug two decades ago. And for quite a while now she has been one of those blessed people who travel the globe, creating and spinning cutting edge pieces ranging from techno to house. Always with a sharp eye on the future, a keen ear for what's hot, and both feet set firmly intraditions from places such as Detroit, Chicago and Amsterdam.
Completely in tune with the underground's do‐it‐yourself attitude, Shinedoe has left her mark on several aspects of the scene over the years. Starting in 2001 her Amsterdam based Inmotion parties presented the international elite of techno and tech house to the capital's community. Something she nowadays does at Intacto Nights. Named after the imprint she founded in 2004 together with 2000 and One, this label night is her way to represent the brand's impressive and diverse catalogue, and showcase its artists.
But most people probably know Shinedoe simply from dancing to her music. The down to‐earth, positive vibe that surrounds her speaks out loudly in her compositions as well as in her dj‐sets. A talent leading to a warm welcome on dance floors from Spain to China, long before her first single Dillema (100 % Pure) gave her that last push in 2004. An instant anthem across the board, you could hear it being played by The Big Three (S,R,R) as well as by your local rave head during his Saturday night shift at the bar; it was everywhere… Quickly after that Phunk, released on the newly founded Intacto, and at least as powerful, sealed the deal and changes her status to 'here to stay'. Since then a series of trademark tracks made its way from her studio to a long list of releases on numerous labels (Get Physical, Cocoon, Bpitch Control, Trapez, Safari Electronique, Music Man, etc).
Next to playing the worlds club circuit, 2014 is the year of Illogical Directions. After Sound Travelling (2006), and No Boundaries (2009) it's the third artist album on which she explores the possibilities of the 4/4 realm, sometimes joined by like‐minded musicians. From the slow opening track Release Yourself with its jazz‐like drums, passed the ominous vocals on Discourse Of My New Romance, to the raw 909 patterns and acid sounds of Get Dirty, it turned out a trip worth taking if you like the real deal. She kindly invites you to listen and learn more about her, her music and Intacto through the usual channels, or visit one of her shows in a club near you.
Contact
Booking Central & South America