Tensal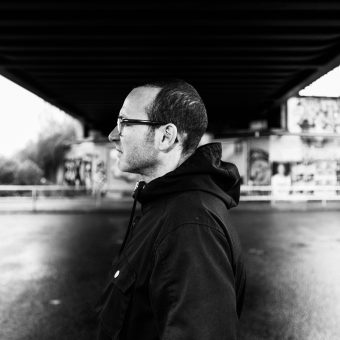 Biography
Tensal is the name of the solo project that Héctor Sandoval (50% of Exium, Komatssu, Selección Natural) has created to give space to his more cyclical and modern vision of Techno in which he combines different rhythms and textures.
After a handful of works released on his own label, he has recorded for some of the best Techno labels on the planet such as Mord, Modularz, Arcing Seas, Cabrera, Polegroup and Soma, where he released his first LP in 2018.
He has also collaborated on a multitude of remixes with artists such as Slam, Electric Indigo, Envoy, Umwelt, Mike Parker, Pangaea, Pessimist or Shited, among others. His work has received unanimous support from the scene and Tensal tracks are a regular feature on the soundsystems of the best clubs all around the world.
In his DJ sets, Tensal explores all the facets of techno by alternating different textures and intensities that are nourished mainly by his own material. A journey through the present that has led him to perform in more than 50 countries around the world, from South America to Japan, via the USA and Russia, and of course Europe, where he is a regular in the DJ booths of Germany, France, the UK, Holland, Belgium, Switzerland, Poland, Greece and the Czech Republic.
In 2020 he created the project Komando Terrorismo Sonico (K.T.S) together with Juan Rico (Reeko, Architectural) in which they explore the limits of Acid Techno and Breakbeat, resulting in the duo's first studio album, called "Insurrección", released on Tensal LTD in spring 2021.
A Tensal split EP with Reeko on the latter's label, Mental Disorder, will be released soon, accompanied by a bunch of KTS remixes.
The beginning of 2022 will see the release of Hector Sandoval's latest project called "Syndromania", which will be premiered on Hector Oaks' label, KAOS, via an EP called "Sacrilegio". This project explores the fusion of the most contemporary Techno with some of the more popular genres of the last decades such as Trance, EBM or Chicago House.
Furthermore remixes by Tensal, a new EP on Cabrera and a new EP by Exium on MORD will see the light of the day very soon.