Thomas Muller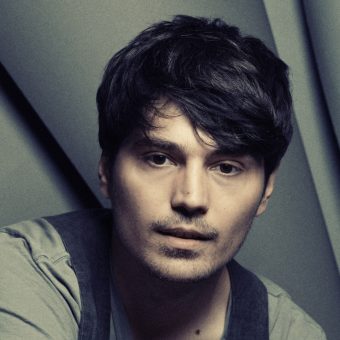 Biography
"We are always learning", nobody seems to understand this better than Thomas Muller. This is
effortlessly discerned in his productions where he is showing an ever increasing mastery in the
construction of a track. But also in his dj and live sets, which he employs as opportunities to share a
privileged moment with his audience.
Growing up in Pigalle definitely influenced the young producer. Paris' "Red Light District" with its
numerous clubs and mesmerizing nightlife endowed him with an affinity for parties and electronic
music. Things really began in 2003 when a chance meeting occurred. 18 years old Thomas became
friends with Okain and Paul Ritch, a friendship which led them to begin dabbling in music
production. Eventually, in something that could be used as a pitch for a movie, all three went on to
become successful music producers.
Recognizing his talent, Ellen Allien signed him as an exclusive on her legendary imprint BPitch
Control in 2007. The past five years saw him forging a name for himself with an evolution
unmistakably influenced by the melodic output of his home label. Now a regular in famous clubs all
over the world, he has been steadily releasing solid remixes and captivating EPs, such as the
acclaimed Neurones (BPitch Control, 2011).
Thomas Muller is always striving to perfect his art. His talent and commitment designate him as a
unique and distinct voice in the electronic music scene. "Seeing people being happy on a dancefloor
is soul-stirring", and you can always trust him to find the right track at the fitting moment for that.