Shaleen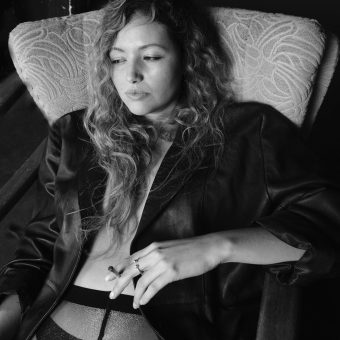 Biographie
For Shaleen every day in life is being accomplished by a constant rhythm.
Inspired by the warmth of analogue sounds she found herself in playing vinyl only sets most of the time. Her DJ-Sets are pushing forward, mostly 90's influenced combined with modern and exciting layovers.
Shaleen constantly works on improving her production skills and again fell in love with the analogue world. She recently got her first modular system and is working on a live appearance.
Her gig schedule shows that she has already gone world-known places like Tresor Berlin, Link Bologna, a Berghain appearance at Säule, E1 London, Radion Amsterdam and a lot more to mention.
As a resident of "We Are Not Alone" events she regularly plays at Revier Südost Berlin and as a resident of Seelen. Records she is regularly to be seen at Institut für Zukunft as well as at Distillery Leipzig.
This is also where she released her debut EP in 2020, quickly followed by a release on the Turkish label Primus which stands up for women rights and another release on the New Yorker label Whirlwindtraxx. She also contributed a track to Deestricted's fundraising compilation for Save Life in Ukraine and to the latest We Are Not Alone compilation.
With her event series SURD she invented the first feminine/queer movement in West Germanys Ruhr-Area, established in 2016 and still going on.
Moreover, Shaleen is currently working on launching an interdisciplinary label project which has a political base and spreads awareness on important causes.
To her an important part of techno music is looking back at it roots and to never forget where it actually came from.
Termine
Datum
Datum
Künstler
Event
Venue
Event
Stadt
Land
Links
Okt 14
Tresor meets JAW [Globus Curation]
Tresor
Tresor meets JAW [Globus Curation]
Berlin, DE
Berlin
DE
Okt 19
Vinylism ADE x Radio Radio
radio radio
Vinylism ADE x Radio Radio
Amsterdam, NL
Amsterdam
NL
Okt 21
Radion
Homeless Homies
Amsterdam, NL
Amsterdam
NL
Dez 15
Hangar Stage 3
Hangar Stage 3
Belgrade, RS
Belgrade
RS