Ellen Allien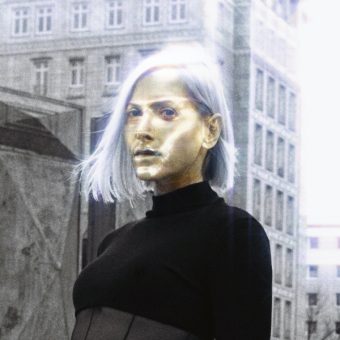 Biographie
As one of the most iconic artists of her generation, Ellen Allien embodies the core ethos of techno: a visionary who looks to the future for inspiration, carving out her own niche and presiding over an empire that has imbued techno, and dance music culture, with her unique DNA.
Her latest LP, AurAA, dropped in June 2020 featured a variety of hard-hitting, rave-inspired techno cuts, but all delivered with Ellen's idiosyncratic sound signature; high-octane beats and distinct use of vocals with irresistible rhythms and grooves, which create listening and emotional qualities that resonate beyond the dancefloor. Unable to tour in 2020, she conceived the Balcony Streaming sessions, hosted from her home in Berlin. The livestreams allowed her to continue DJing and engaging with her fanbase, while also supporting music from a wide range of artists, new and old.
She channeled her curatorial experience into an expansive three-part compilation series. Named after her We Are Not Alone parties, the collection comprised 33 tracks from artists that embody the ethos of the brand; club music with a rugged aesthetic and an unapologetic dance floor focus. Her most recent releases are tracks on compilations by the collectives Gegen Berlin and Serendeepity. Before the end of 2021 she'll release the remixes of one of her favorite bands Lebanon Hanover on BPitch – originally created for her own sets and released by popular demand – a new EP for her label UFO Inc, and a remix for Regal.
Termine
Datum
Datum
Künstler
Event
Venue
Event
Stadt
Land
Links
Okt 02
We Are Not Alone x Institut für Leipzig
Institut für Leipzig
We Are Not Alone x Institut für Leipzig
Leipzig, DE
Leipzig
DE
Okt 07
La Condition Publique
Lille
DE
Okt 09
DC-10
Circoloco Closing
Ibiza, ES
Ibiza
ES
Okt 12
Berghain / Säule
Berlin
DE
Okt 13
Gewölbe
MY DEAR W/ ELLEN ALLIEN
Cologne, DE
Cologne
DE
Okt 19
Vinylism ADE x Radio Radio
radio radio
Vinylism ADE x Radio Radio
Amsterdam, NL
Amsterdam
NL
Okt 20
Ingensteds
Djupet Audio presents
Oslo, NO
Oslo
NO