Zurück zu allen News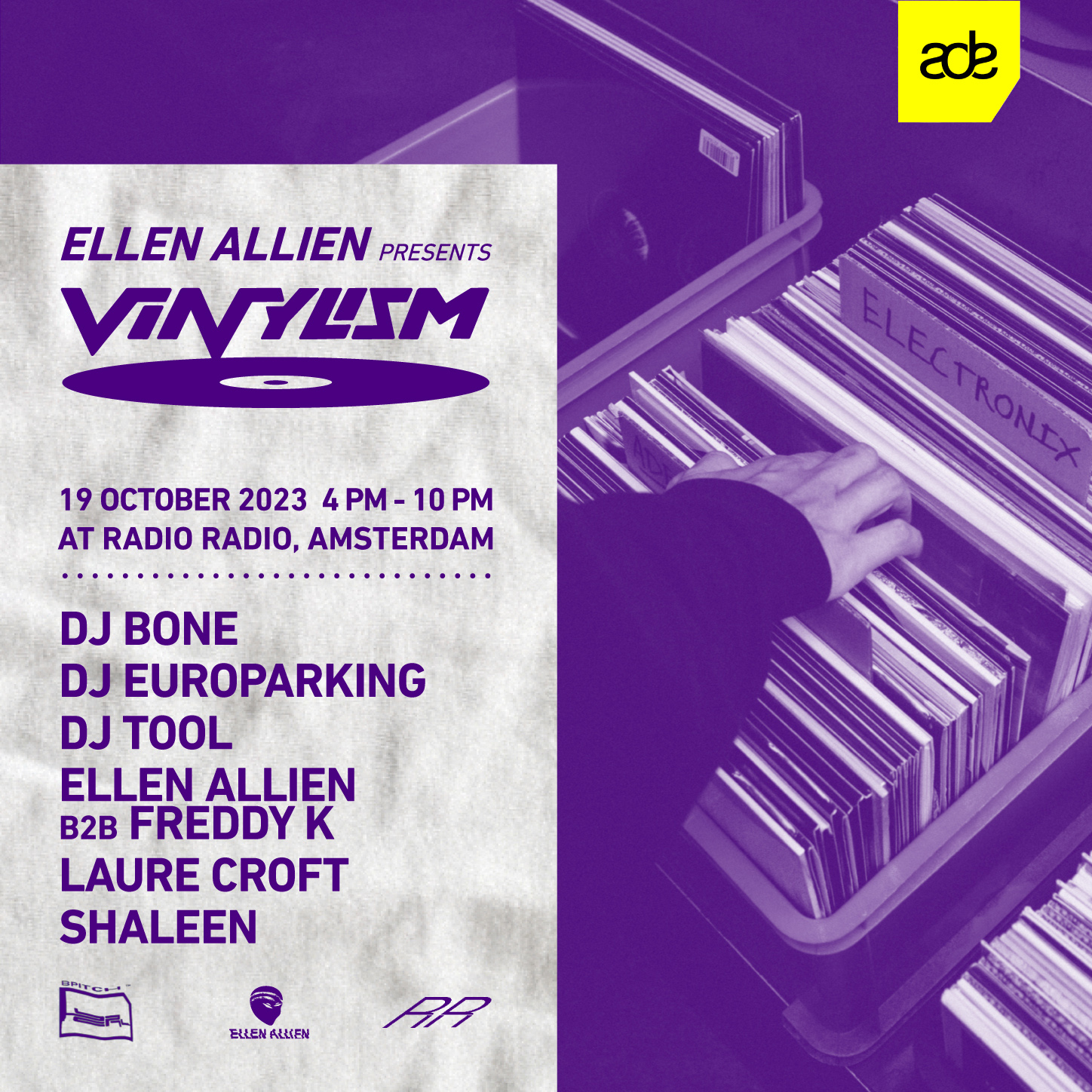 Ellen Allien's self-curated Vinylism ADE special takes place at Radio Radio Amsterdam on October 19th!
This edition features appearances from Ellen Allien b2b Freddy K, DJ Bone, Laure Croft, DJ Europarking, Shaleen and DJ Tool!
The Vinylism performances take place in the record shops and feature vinyl-only DJ sets, quite often showcasing records that were hand-picked from the very same store the event is taking place at. The events are always intimate and meant to closely engage with the community.
See you there!
Zurück zu allen News