Lucinee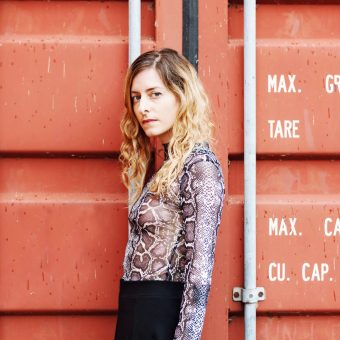 Biography
Lucinee has been an unwavering force in the techno scene since the early days of her
career, building an impressive international reputation as both a prolific producer and a
captivating DJ.
Hailing from Berlin, she is known for her high-energy approach to techno, effortlessly
blending elements of driving and hypnotic sounds, trance, old-school, and EBM.
She's made her mark on the lineups of some of the most iconic venues, including
Berghain's Säule, Tresor, KHIDI, Amsterdam Dance Event (ADE), Possession, and the
globally renowned Boiler Room.
Lucinee's artistic influence extends beyond her performances, as she holds a residency at
the esteemed Hamburg nightclub [PAL], where her relentless spirit actively shapes and
elevates the local techno scene.
Her work in music production features releases on respected labels like EXHALE, Union
Trance Mission, RAW, Voxnox and Space Trax.
With her authentic and unconventional approach, she pushes the boundaries of electronic
music, creating a soundscape characterized by driving rhythms and hypnotic appeal, often
infused with nostalgic trance influences.